Two of my handmade jewelry designs have been published in the world's best-selling beading magazine - BeadStyle.
The "Easy wire earrings" appeared in the special issue called Crystals.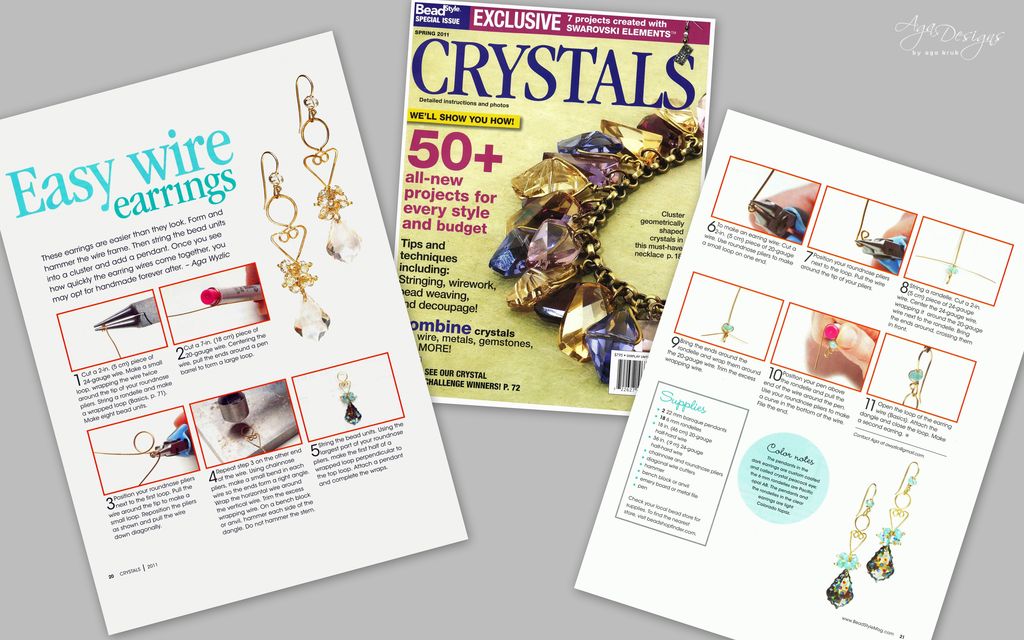 The "Flower necklace" was part of one of the bimonthly magazines.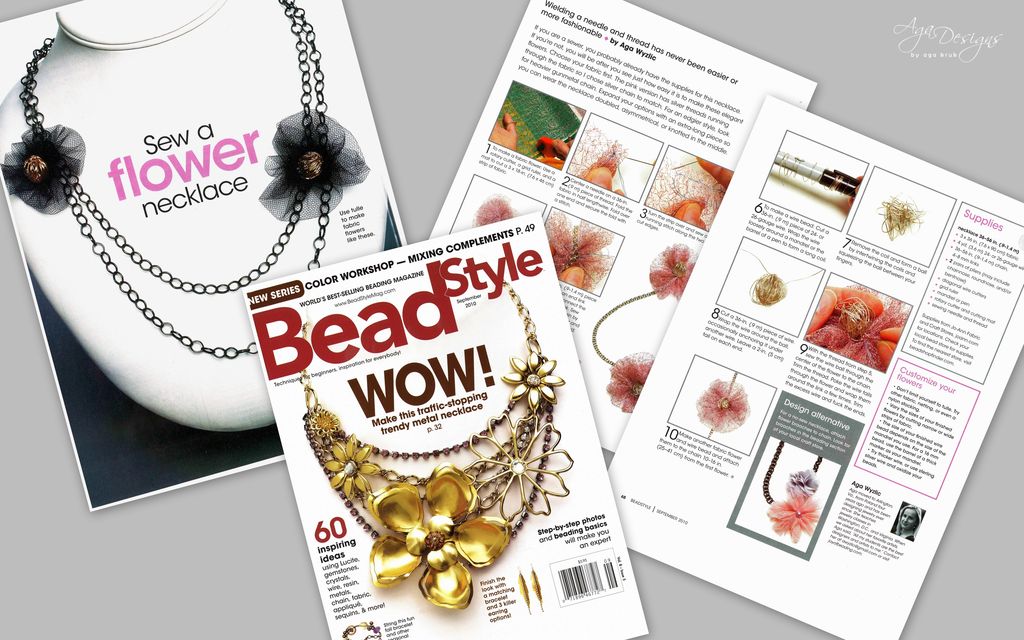 * Note that my work was featured under my maiden name "Wyzlic".